Photo Spam of The Palace Press Conference in Shanghai
To all YingXiao (Chen Xiao+Zhao Liying) shippers, this post is dedicated to
toi
! I think I'm totally obsessed with this pairing. So to my non-YingXiao readers, please have patience or just ignore this post.
After the Shanghai Film Festival, the cast of The Palace attended the official press conference the following day. The actual conference was quite procedural and dry. Nothing special besides the fact we get to see more photos of the cast. The host and reporters shifted their attention mostly on Zhou Dongyu since she's considered the most "accomplished" in the movie industry. Chen Xiao looked like he was pissed at the world at the Shanghai Film Festival. Luckily, he brightened up a little for this event.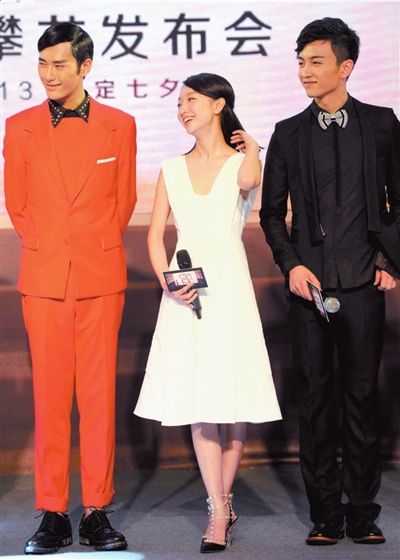 There are actually a lot more photos of the press conference, but I like this series of photos showing Chen Xiao and Zhao Liying. They just look absolutely fabulous together on camera. Their infectious onscreen presence gives me this nice vibe that can make me feel all gitty like an idiotic fangirl. Anyone has the same feeling? Or am I completely going coo coo? LOL.