Release of In Love with Power postponed till next year
What can I say? Somehow I saw this coming; BUT I still do not want to see it happen! Apparently, Jiangsu Television, the channel that bought the rights to broadcast In Love with Power, just publicized their remaining 2012 and 2013 program plans. Unfortunately, In Love with Power did not make the cut into the 2012 calender year and got allocated to the 2013 schedule.
In the remaining months of 2012, Jiangsu TV will promote two specific types of programs in which they aptly named "Season of Hot-blooded Heroes" and "Season of Daily Happy Life." The first type consists of Nicky Wu's period series "To Advance Toward the Fire" about the anti-Japanese/anti-banditry movement during World War II and various other "red" series with strong revolutionary themes. The second type consists family-oriented series and monotony of life in general. Why do I strongly smell the thinly veiled intervention of SARFT???
I'm PRAYING HARD Female Prime Minister can keep their rumored October 1 release date!! T_T I don't want to wait till next year to watch it. The wait is too excruciating!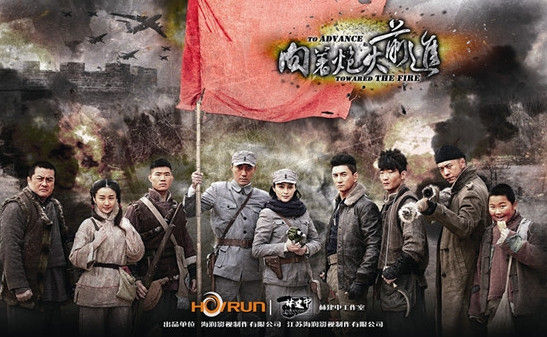 The new Nicky Wu's TV series
Source:
Sina News